20 Top Tips for Easy Fasting from Anglo list

Hebrew – טיפים לצום קל
Recommendations from Soroka Medical Center specialists & Adina Ben-Aharon, chief clinical dietitian at Soroka Medical Center. Thanks to Kupat Holim Clalit for sharing  this  information with us.
 The very first thing
No matter what your age, if you are taking any medication, consult with your doctor to find out whether you may fast and ask for instructions on how to conduct yourself on the fast day.
A few days before the fast
Preparation for the fast begins two or three days before the fast
Make sure to drink around 10-12 cups of unsweetened beverages, preferably water.

To prevent headaches, gradually reduce consumption of caffeine and theophylline found in coffee, tea, coca cola, chocolate, cocoa, and diet drinks. None of these should not be consumed on the day before the fast.

Make sure to eat set and balanced meals.
The day before the fast
Stay away from sweetened beverages and salty soups which generate a sense of thirst.
Make it a point to eat frequent, small meals. At each meal, make sure to eat complex carbohydrates such as rice, potatoes and pasta, with a serving of protein such as eggs, cheese, fish and meat, along with a vegetable side dish.
Avoid gassy foods like legumes, cabbage, cauliflower and carbonated beverages.
Even if you do not feel thirsty, make sure to drink plenty of water.
The final meal before the fast
Stay away from alcoholic beverages.
Continue to avoid gassy foods.
To avoid heartburn, aftertastes, and a sense of thirst on the fast day, stay away from salty, spicy and heavily seasoned foods as well as anything fried or fatty.
To avoid a feeling of heaviness, abdominal pressure and fatigue, don't overeat at the final meal – you'll have an easier fast if you don't stuff your stomach.
What to serve at the final meal
Clear soup – go easy on the salt.
Complex carbohydrates: rice, potatoes and pasta.
Protein: fish, chicken, turkey, meat, tofu for vegetarians, eggs, and soft cheeses.
Cooked vegetables of any kind.
Fats: oil, avocado, tahina and humus – these can be tossed in a salad or served separately.
Drinks: water or tea.
After the fast
To avoid discomfort, it is important not to overeat immediately after the fast.
The incredible egg
Did you know that one egg has 6 grams of protein and all 9 essential amino acids? They are easily digestible so serving eggs after a fast makes good sense.  If scrambled, sunny-side up, boiled or poached does not appeal to you, try serving a 'pashtida' or quiche for a light yet nourishing meal.
Post 21.What three endless food supplies would you take if you were going to be stranded on an island?
I imagine that this island would have all the seeds, spices, nuts, berries, all vital and free for the picking. We just experienced a Shmittah year, where farmers left their acreage open to the public. This Rosh Ha Shana I  picked pomegranates off a tree in the local park. Clean water, pomegranates, Of course, not everyone observes Shmittah. (Imagine your nutritional needs have been met, these are a bonus!) I know what my island would NOT be like!
Ehud Banai concert special original festival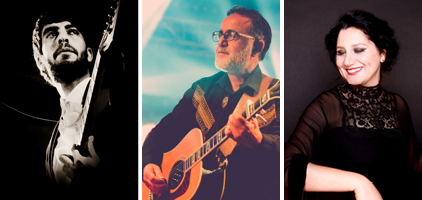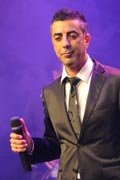 * Recommended collect your tickets in advance from a Beit Avi Chai
Just before Yom Kippur Ehud Banai takes us on a journey from Kikar Safra, Jerusalem
September 21st at 8:30PM. It brings together songs of prayer personal
side of Liturgical Songs and Melodies Spanish -frsiim, Ashkenazi-Hasidic and Yemenite.
Guests: Maureen great, Dawn Amram and Liron Amramdecades succeeds Ehud Banai create a musical language of spiritual locally managed to penetrate into the heart of the Israeli. His journey unfolds over decades of creating and searching for a local musical language across borders. Ancient voices from various traditions are intertwined with personal voice and a soul singer in constant motion.
With:  Ehud Banai – guitar and vocals Guest singers –Maureen great, Dawn Amram, Liron Amram Gil Smetana – musical production, bass Eran Porat – Drums creditors Paz – Guitars Elad Cohen Bonen – percussion, sampler Nitzan Chen Razel – Violin Bill Contact – Keyboards Maya Belzitsman – cello, vocals Galia Hai – viola, vocals Weigel Harush – Kamancheh, Chennai Odelia builder – Poetry
Doors open at 19:30
In cooperation with the Department for Culture and Arts, the Jerusalem Municipality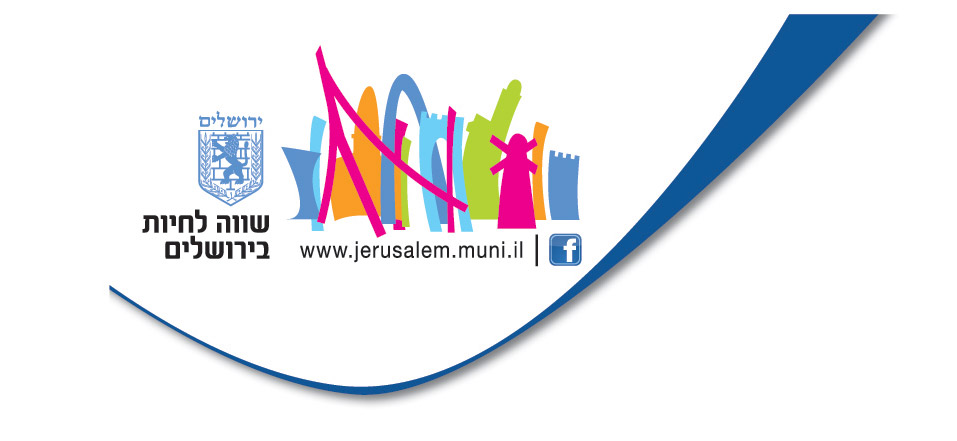 *Tour Jerusalem with City Councilman Arieh King: Thurs. Oct. 1st via Bus Registration and embarkation from the *large sukkah *in front of City Hallon Jaffa Street (easy access with the Light train):
בס"ד
Tour Jerusalem with City Councilman Arieh King
via Bus with ISRAEL LAND FUND 18 Tishrei /1 Oct –
בס"ד
 Tour Jerusalem with City Councilman Arieh King via Bus with ISRAEL LAND FUND 18 Tishrei /1 Oct –Thursday 3rd day of Hol Hamo'ed Sukkot 1st departure:
 9:30 – 1:30,
2nd departure: 2:00 – 6:00
Registration and embarkation from the large sukkah in front of City Hall on Jaffa Street (easy access with the Light train).  
Join the indefatigable City Councilman, Arieh King, on a guided tour of the Jerusalem City Model at City Hall and learn 1st hand of its intrigues. See for yourself the important significance of Atarot, the old airport in the northern section of Jerusalem. Visit Beit HaShiva, the area where one of the first pioneers moved into East Jerusalem in 1968. Meet and greet the latest group of brave Jewish pioneers who now live in the eastern Jerusalem neighborhood of Beit Hanina. Grasp personally the enormity and depth of the Mt. of Olives cemetery and visit to its neighboring Jewish community Ma'ale Zeitim.
Both tours in English. An experience long to be remembered. 65 NIS, payable 15 minutes before starting. Exact amount of cash would be appreciated. Suggested tips: bring a hat, nosh, lots of water and your intellectual curiosity. Reservations required: Michael – preferred via email: tzioni.saruf@gmail.com 054-460-3304.
Jerusalem neighborhoods

Central Neighborhoods

Northern Neighborhoods

Eastern Neighborhoods

Southern Neighborhoods

Western Neighborhoods
Historical Neighborhoods