The present is all about using caution in traveling around the city. Some venues are just too good to miss. Visitor Info: Tower of David Museum
The museum is located in a medieval fortress near the Jaffa Gate in the Old City of Jerusalem. There will be a few cooking classes this week.
Prices
| | | | |
| --- | --- | --- | --- |
| | Visiting the museum | Night Spectacular | * Combined ticket visit the Museum Day and night vision |
| adult | ₪ 40 | ₪ 55 | ₪ 70 |
| Veteran | ₪ 20 | ₪ 45 | ₪ 55 |
| student | ₪ 30 | ₪ 45 | ₪ 55 |
| Boy (18) | ₪ 18 | ₪ 45 | ₪ 55 |
| Soldier ** | ₪ 20 | ₪ 30 | ₪ 40 |
| disabled | ₪ 15 | ₪ 30 | ₪ 40 |
* Combined ticket: Reduced price entrance to night vision and a separate entrance to visit the Tower of David Museum Day.Visiting day at the Tower of David is exercisable for one year from the date of purchase of the ticket onboard. Night vision possible entry date prior coordination reservation center or on a space available basis. The museum is open in the afternoons and evenings rather than during the nighttime spectacle.
** Soldiers groups: the entrance to visit the museum free day in advance at tel 02-6265347.
Museum tours – for individuals
Hebrew: Mondays and Wednesdays at 10:30 am (July and August also on Fridays at 10:30)
English: Sunday through Thursday, at 11:00 am (July and August also on Fridays at 11:00 am) The tours included entrance fee to the museum.  The tours are held on holidays and public holidays. * Movie Introduction History of Jerusalem will be screened for groups by appointment only, at tel: 02-6265327 or email: Groupsales@tod.org.il
Group Visit Reservations
Tel: 02-6265327 or email: Groupsales@tod.org.il
of their training by phone: 02-6265347 or email: Education@tod.org.il
Card "Member tower"
Login reusable museum during the day for a year.
Adult: 100 ₪, child (under 18) / student / senior citizen: 50 ₪.
The card provides:
6 adult tickets Night Spectacular – 50 ₪
20 adult entrance tickets on 20 ₪
Permanent bonus culture in purchasing tickets, tours and meetings at 15% off full price adult (two tickets for each event)
Current information and updates on events in the museum early.
Resident Card "Yerushalmi"
card provides:

Entrance to the museum during the day – adult 31 ₪, child 13 ₪.
₪ 10 off the nightly spectacle for adults
15% discount on activities, tours and events Tower of David
Youth Desk in Jerusalem
Friday | January 8 | 9:30 | Two lectures
culinary Jerusalem through the ages and culinary influences result of migration to Jerusalem in the 19th century
Non chewed history of Jerusalem
professor Edna Assis – tour guide and researcher culinary
culinary Jerusalem ancient period to modern times: the meals from the Second Temple and the innovations that led to Arab local cuisine. What is the worst cooking market? How has the Turkish government on the food in Jerusalem? What powers and brought into the British? What they ate during the siege and austerity?
Bulgur, borax and borscht
Speaker: Mill Netherlands – Chef – author of "forcing", researcher and tour guide food
culinary, table and kitchen culture of immigrants to Jerusalem in the 19th century. How infiltration powers influenced the culinary Jerusalem? What effect would the pilgrims and Jewish immigrants on the local table? The lecture will deal with new flavors and migrants brought with them their impact on local food – Arab.
The meeting includes a tasting (Supervision: Rabbinate of Israel)
http://www.tod.org.il/masah-eating-in-jerusalem/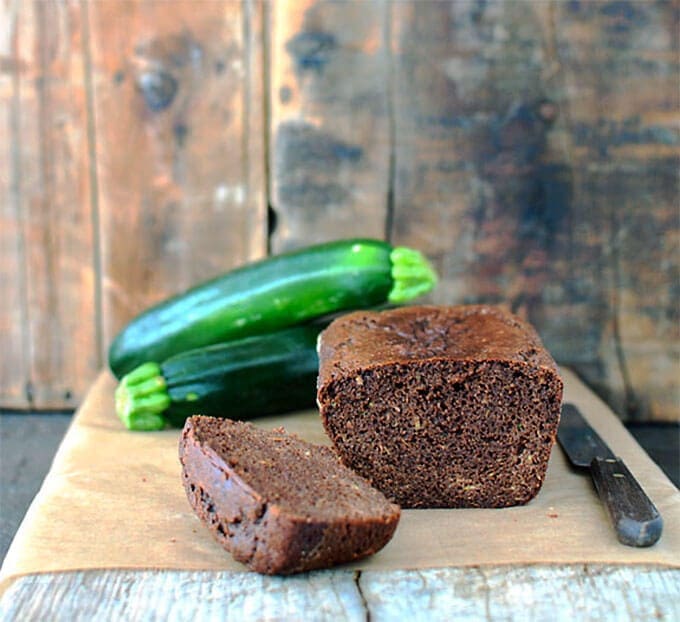 Paleo Chocolate Zucchini Bread
This is a gluten-free, grain-free, dairy-free recipe for the entire family to enjoy.
Coconut oil, which studies have shown can help our immune systems mount resistance to viruses, is one of the ingredients that gives this bread a moist, rich texture. Sweetened with honey and a bit of vanilla, this makes an excellent after-camp snack for the kids or a summer evening dessert with a cup ofIced Ginger Chai.
Paleo Chocolate Zucchini Bread

Serves:

1 loaf

Ingredients

1 ¼ cups blanched almond flour/also seed flour such as pumpkin or sunflower seed

2 large eggs

2 tablespoons coconut oil/flax seed oil

¼ cup honey/ fruit pulp

¾ cup zucchini, grated

vanilla been steeped in liquor to your taste

dried fruit to your taste/chocolate shavings

Instructions

In a food processor combine nut/seed flour and cacao powder
Pulse in salt and baking soda
Pulse in eggs, coconut oil and fruit/brown rice syrup, stevia, then zucchini
Transfer batter to a greased 6.5 x 4 inch baby loaf pan, dusted with almond flour or to paper-lined muffin tins.
Bake at 350° for 35-40 minutes
Cool for 2 hours
Serve

You can also double the recipe and use 1/4c cocoa powder and 80g of Dark Chocolate.