Dear Friends,
You are invited to join us at Beit HaRav Kook, 9 HaRav Kook St. Jerusalem, this

Sunday Nov 20th

from

10:30-12 noon

for a morning of communal text study as part of HaRav Adin Steinsaltz's annual Global Day of Jewish Learning
. 
The topic will be : "Rav Kook on the Song of Existence: the Holiness in Nature"
Through our exploration of how Torat HaRav Kook tz"l relates to this year's Global Day theme of ecology and nature, we will be joining over 500 communities in over 40 countries in this very special opportunity to express how our sacred texts can unite us.
Please help us share the invitation with anyone you feel will find this of interest.
For more information phone me at 053-275-1570
At Beit Avi Chai: 21/11 8:00 P.M.
Matti Friedman, Journalist, the author of "The Aleppo Codex"
The perfect copy of the Hebrew Bible was written 1,100 years ago. It was kept in Jerusalem, stolen by Crusaders, ransomed by the Jews of Cairo, used by Maimonides, and hidden in a vault in Aleppo for six centuries. Around the time of Israel's founding in 1948, it vanished. The story of the Aleppo Codex, Judaism's most important book, is not only a true mystery involving theft, murder, and a government cover-up – it also allows us to look at Jewish history in the Islamic world, the creation of Israel, and the role of the Bible in the unlikely survival of the Jews in exile.
The program will take place in English. Entrance: 20 NIS per person.
Also free program: 7:30 PM Beit Avi Chai before Hebrew music performance artists
מוזיקה חיה בסלון בית אבי חי
חי בערב  
מוזיקה חיה בגלריית בית אבי חי בקומת הכניסה
הכניסה חופשית
נועם מיכאל     
חיבור מהפנט בין מוזיקה ישראלית עכשווית לבין היהדות השורשית והעמוקה.
מופע אקוסטי לקראת אלבום הבכורה
On 22/11 Program about Sfat traditions in Music
לרגל צאת הספר חיי מרן יוסף קארו מאת מור אלטשולר
ערב מיוחד העוסק ברבי יוסף קארו, מייצגה הגדול של תקופת הזוהר של העיר צפת במאה השש-עשרה.
בהשתתפות: פרופ' מירון איזקסון, ד"ר שפרה אסולין ומחברת הספר ד"ר מור אלטשולר
מנחה: הלל מאלי
הרכב אורח: הלל מאלי, יגל הרוש ומשה שלו (חברי אנסמבל "ניגון ירושלמי" ) בביצוע פיוטי צפת
הספר יוצא לאור ע"י הוצאת הספרים של אוניברסיטת תל-אביב.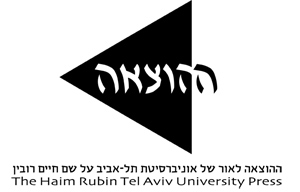 20 Sh. 02-6215300
 Call for tickets by 19/11